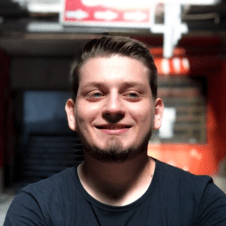 Konstantinos Iliopoulos
Global Digital Strategist – Product
Here you can write a presentation of the employee or ask your employee to write something about themselves.
40% of everyone visiting your career site will read about potential future colleges.
This is a great opportunity for potential candidates to read a little bit more about their future colleges and for them to get a feeling for the workplace and culture. This is also a great way for them to find out if this will be a suitable workplace for them.
Showcase your best talents, these will attract more talents. Everyone wants to work with the best!
Employees themselves can create an account and upload their own description in just a few minutes.

Studies show that staff that feel involved in the recruitment process increases their engagement and productivity in the company.
All information here is optional, everything from phone/ email/ social profiles, etc.
All of this information is already available on LinkedIn and other social medias, so do not be afraid to show off your talents.